Do you know 58% of consumers used voice search to find local business information in 2018? In 2016, Google revealed that over 20 percent of searches on an Android device was made through voice activation and this percentage was even higher by 25% in the US. Clearly, it indicates the changing trend and how soon local search will be influenced by voice search results. Check out the image below representing how voice-enabled commands are growing in a big way?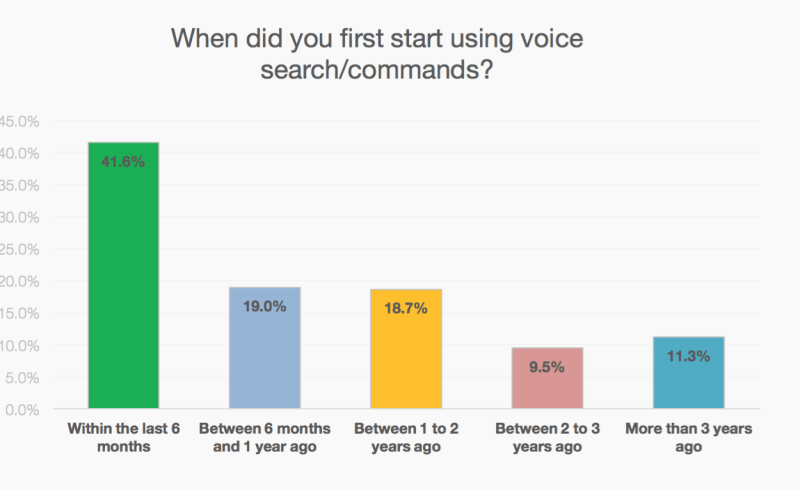 Image Credit: MindMeld Survey Data
Undoubtedly we are using voice search to find information on the web, play music, navigate to home, or use personal assistants in our daily routines. Not a day goes by without news stories about search assistants like Amazon's Alexa, Apple's Siri, Microsoft's Cortana or Google's – and how they are changing the entire landscape of how we search and find information.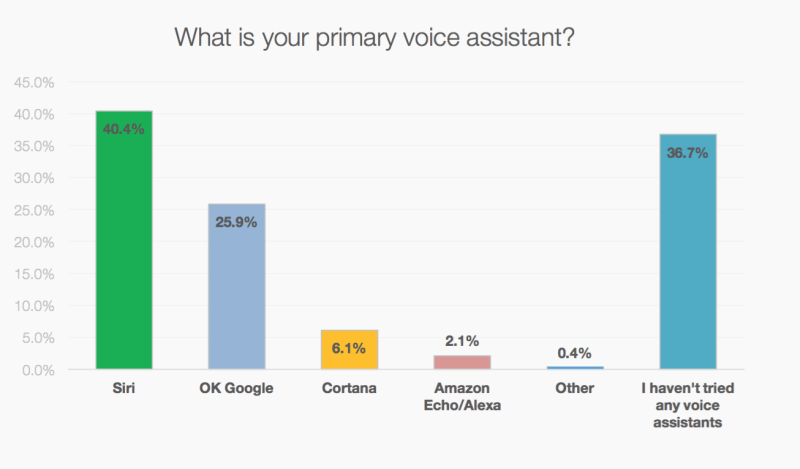 Image Credit: MindMeld Survey Data
Let's understand what is voice search, why is it becoming a trend and the current need of the websites to prepare for this new change.
What is Voice Search?
The 'Search' landscape is changing significantly. People are using their voice to perform certain actions when finding information. Unlike search keyword phrases that you type into your computer, voice search is more conversational and natural in tone.  Almost every type of query is possible just by speaking a sentence. With increase in use of mobile devices to search, people often find it easier to use their voice instead of typing on tiny screens. Undoubtedly, the generation has changed and it means you need to follow a completely different SEO and content approach. Searching by voice is a hot topic among forward-thinking business professionals. And if you want to stay ahead of the competition, you should get ready for voice search optimization.
A look at the Important Data Stats:
Take a look at the data chart below, you'll see the use of voice search assistants annually has grown exponentially and it's bound to increase in near future. The facts show that 65% of US smartphone owners used a voice assistant in 2015, which is up from 56% in 2014 and 30% in 2013. The main reason for this growth is the improvement of technology and more people are finding it useful. Even Google voice queries were up 35 times since 2008 and seven times since 2010. The last one, in May 2016 one in five searches on Android devices in the US is voice activated.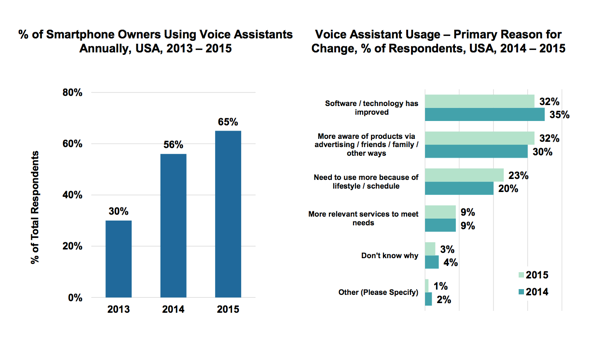 Source: Mary Meeker's annual trends report 2018
Why do you need voice search optimization for your website?
When it comes down to planning SEO strategy for a business/website you need to consider two major things – Effective keyword strategy and how it can adapt to future changes in Google algorithms or new technology. We all know SEO is all about the right set of keywords and matching them with what target audience is looking for. For one, changes in Google's algorithms may make certain strategies more effective or outdated. In other cases, it may relate to user search behavior and how it is changing over time. This is where voice search comes in.

Key points why you should prepare your website to be 'Voice Search' ready:
Voice search technology is on the rise and is bound to grow.
A voice ready SEO strategy can help improve the customer experience.
Voice searches can drive more traffic as more devices adopt it.
If you don't adopt a voice search optimization strategy now, your customers may find your competitors easily.
With these things in mind, businesses should be seriously considering Voice Searches, and putting together steps to make it part of their marketing plan.
How to Prepare a Website for Voice Search in Search Marketing?
While the adoption of voice search is growing, smart marketers have started to use this as part of their optimization and ranking strategy. According to a Google survey, people want to get to the right results faster than ever and are curious about these particular areas of information: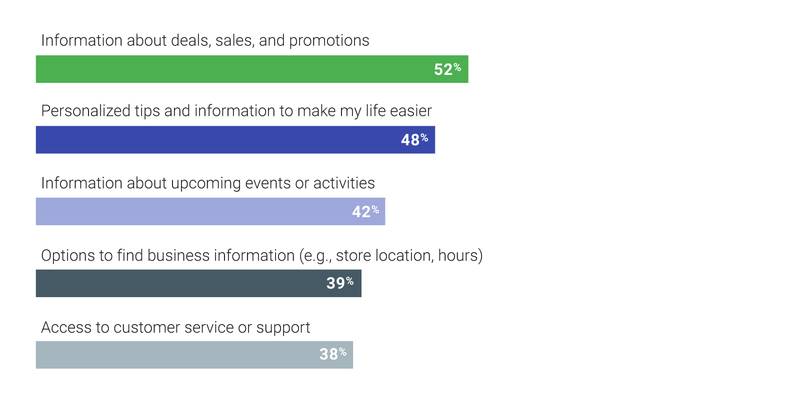 Therefore, we see huge scope for businesses like beauty salons, restaurants, retail outlets, food joints, gym & fitness centers that want to reach customers within their target location and provide the most updated information. If you really want to acquire local customers and be more prominent than your competitor in local searches then you should consider voice search optimization.
Preparing your website for voice search is a highly methodical task that needs research and planning along with smart implementation technologies. An expert knows how to rebuild your entire content around voice search and keep it ready for your target audience without hampering the current SEO. So if you are a business that relies on local customers and wants to stay as their top choice, you need to adapt to changing the landscape of search engine rankings.
Are you still in doubt or have questions on how to adapt to this change? Give us a shout and we will be happy to assist. For almost a decade, we have been helping our clients stay ahead of their competition and adapt to new technologies without missing out.
Get your FREE online SEO assessment today, a limited time offer till March 31, 2019! The assessment will help you build the road map to prepare your website for Voice Search Optimization. So what are you waiting for? Even if you have tons of questions, we are happy to help and walk you through setting up Voice Search for your website.
Just write us a mail at info@puredesignsolution.com or direct call us at +1 469 345 2968.
We always try to bring something interesting and new. If you like our articles, please subscribe to our blog by simply entering your email address below and start receiving the newest stuff in your inbox. Also, we would love to connect you on Facebook, LinkedIn, and Google.
Happy Reading!