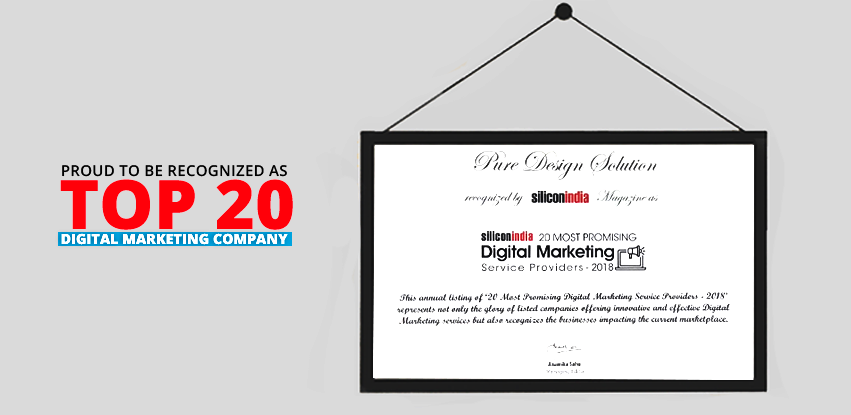 Receiving a recognition is always inspiring, especially when it is given to recognize your contribution to the industry and for being an innovation leader in your field. We are proud to announce that Pure Design Solution has been recognized as
Top 20 Most Promising Digital Marketing companies
by Silicon India in July 2018.
We would like to extend our heartfelt thanks to Silicon India Team for nominating PDS for this recognition. Undoubtedly this wouldn't have happened without the hard work and team effort of PDS team. Working together and growing together!
Read the complete article here
Ms. Suchi Gupta, a passionate digital marketer, with over 10 years' experience in B2B and B2C digital marketing and design, acknowledge the industrial shift from traditional media to digital marketing. Availing the benefits of this building opportunity in 2009, Suchi laid the foundation of Pure Design Solution – a full-service digital marketing firm.  https://www.siliconindiamagazine.com/magazine/digital-marketing-services-special-july-2018/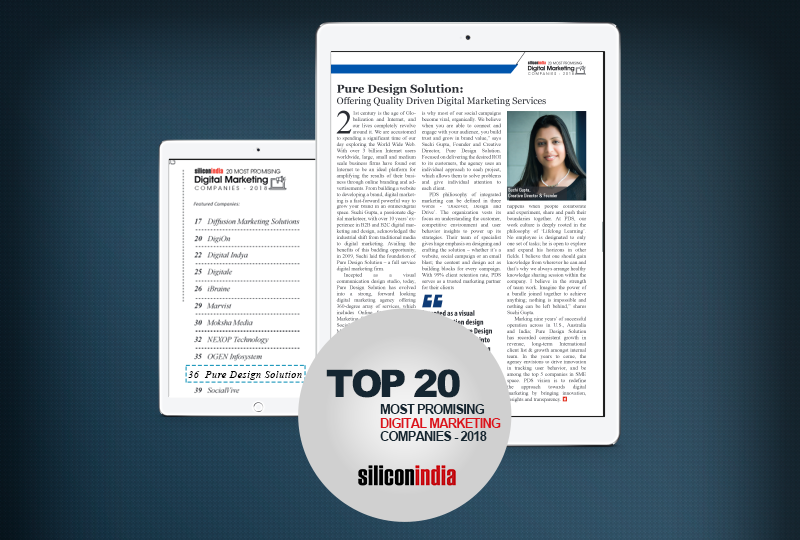 We also want to share the credit of this success with our clients who have partnered with us and challenged us to serve out of the box. Every time a client tells us that our insights have made the difference for them, we feel proud.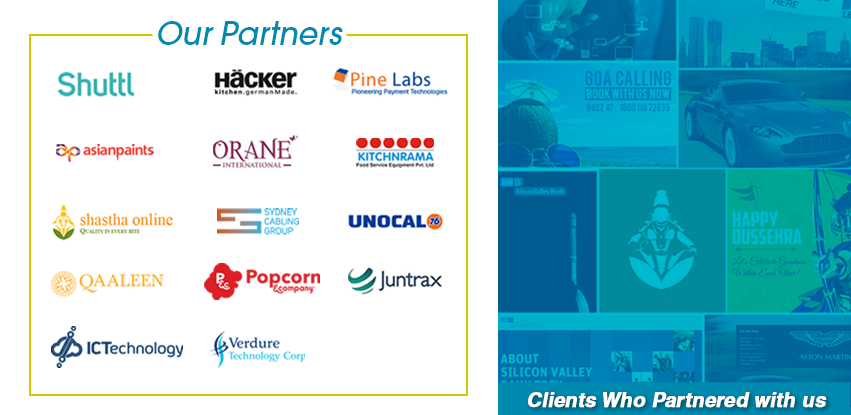 What makes us UNIQUE?
Since 2009, our journey has been full of trials and learning, followed by significant accomplishments.
Ms. Suchi Gupta
, Creative director of
Pure Design Solution
has put all her efforts to cross different milestones and set new standards for serving quality with agility in the field of Digital Marketing. Some of the key qualities that have helped us going strong year after year:
New age strategic marketing and creative thinking
Innovation into user behavior
Prowess in implementing solutions
Each one of these makes us unique and has helped us maintain close to 99% client retention over last decade.
"We are what we repeatedly do. Excellence then is not an act, but a habit." 
–Aristotle, Greek Philosopher
Marking nine years of successful operation across in U.S., Australia, and India; Pure Design Solution has recorded consistent growth in revenue, long-term International client list & growth amongst the internal team. In the years to come, the agency envisions to drive innovation in tracking and analyzing user behavior. We have consistently adopted the customized approach and close interaction with our clients in order to work closely as a partner and be part of their growth journeys. PDS has evolved into a strong, forward-looking digital marketing agency offering a 360-degree array of services, which includes
Online Assessment and Strategy, Content Marketing, Design and Development, Social Media & SEO, Email Marketing, Mobile Marketing and others.
Again, words are just initiators to express emotions, achievement, memories, and recognition. We are there to serve our clients and our victory starts only when we see our clients successful. Visit us to explore our
client work.
If you too want to experience innovation and uniqueness in your marketing approach, connect with us now or write a mail to 
info@puredesignsolution.com