Pure Design Solution is USA-based boutique size company, and very determined to give maximum output to our clients through email marketing. To make our email marketing more interesting, visually engaging and highly converting, we put more focus on creating high-quality content that can achieve a very high open and click-through rate that is unheard off. And to do this, it's crucial for us to have an email marketing partner that provides deep insights into the results and gives tools to experiment with our campaigns.
Struggling through the maze of software out there today, we found MailChimp as the perfect choice for any small-mid size company. It is not too costly and has the right group of features that are handy and useful. In our 50+ email marketing campaign, MailChimp actually steals the show to set us as a leading email marketing service providers in Delhi-NCR, India. That's why we now highly recommending MailChimp to all SMEs who are looking for a perfect email marketing campaign to grow their business.
Let's dig deeper to find out how MailChimp can be a power tonic to your email marketing campaign:
1. Time Optimisation to Get Maximum Leads and Conversions:
Have you ever thought what makes your email campaign successful or not so successful? It is when people open it, read it and interact with it (or click it). Your schedule time can dramatically affect the email's open rate. With time optimization feature, you can trace at what time your maximum audience is most active. At PDS, we regularly use 'time optimization' feature of MailChimp and optimize our mail delivery. In many campaigns, the click-through rate has doubled since the start and that too in first two hours only. When we first tried it was one of the 'WOW' moments for us.
2. MailChimp's Early Report and Its Benefits in Lead Nurturing:
MailChimp offers a built-in reporting tool so that you can monitor the results of your campaign whenever you want, including the downloading feature. At PDS, we follow an approach of early reporting using MailChimp reporting feature. Within the first two hours of the campaign blast, we download a detailed early report on number of 'early clicks' and 'early opens'. This report is passed to the client's sales team who can now target a selected group of 'interested audience' with their offer. We refer this as 'Lead Nurturing'.

3. List segmentation and Classification Helps to Build Insights Based on Response.
To achieve a successful campaign it is necessary to get good authenticated data. How do you analyze if the data good or useless for a campaign? The answer would be from insights of previous campaigns. So what would be the next step to use those classifications? Data Segmentation feature, offered by MailChimp, to shoot a campaign on a list of audience that are active, inactive, potential customer, first-time customer, and so on, helps you to gather those insights. It will automatically segment your email data so that you can achieve maximum results.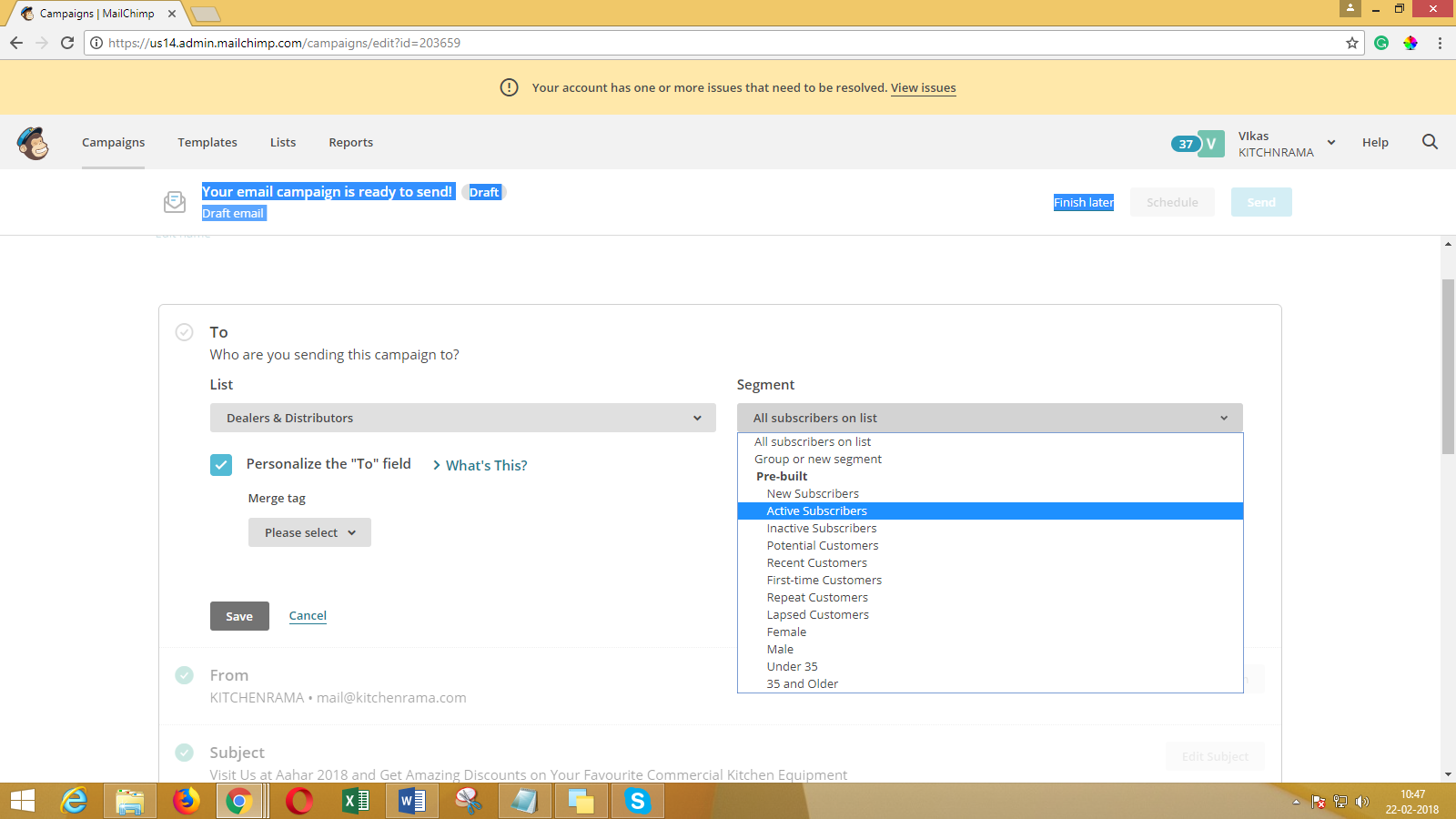 4. Integrate It with Survey Monkey, X Cart, Salesforce, Facebook, Shopify, Magento and Many Other Contact Plugins
This is one of the best features we experienced in MailChimp. As we already discussed, your data is really important for success of any campaign. MailChimp helps to create various sign-up forms to seamlessly integrate your existing data and connect the newer data to MailChimp database so that you can personalize your marketing, send automated emails with no delay and connect with prospects in half the time.
5. Easy Templates & Campaign Customisation:
MailChimp offers 50+ pre-built email templates that help you to kick-start your campaign in no time. Also, its super simplified portal makes it simple for even a copywriter to create a professional email. Be it email campaign or template, you can do last minute edits and shoot your campaign to get the desired results. Look at the tools and imagine how easy it is to build a campaign, the way you want.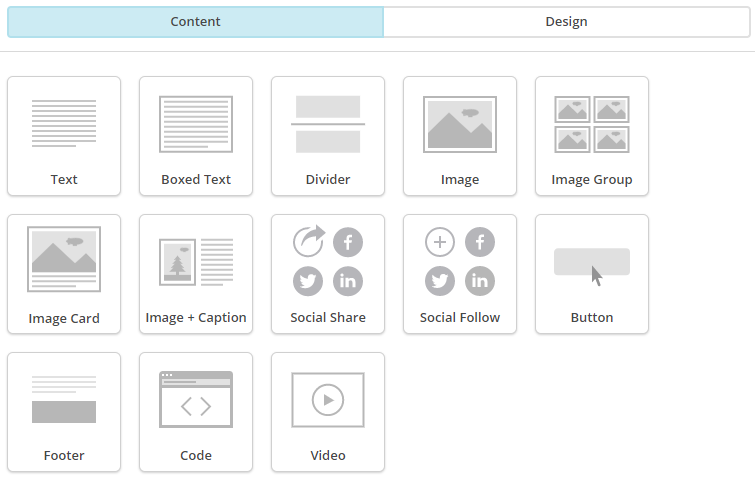 Takeaway:
Being a small digital marketing firm we always wanted to find a cost-effective, functional and high in conversion 'Email Marketing Partner' for our clients. And MailChimp has come up as a strong winner for us. This article outlines the benefits we have experienced using MailChimp for our email marketing campaign in both B2B and B2C space.
Go and give a try to MailChimp and compare your campaign results. Share your opinion with us at info@puredesignsolution.com, what changes you have noticed from your previous campaigns.
Stay tuned to our Facebook, LinkedIn, Twitter, and YouTube Page for more updates.