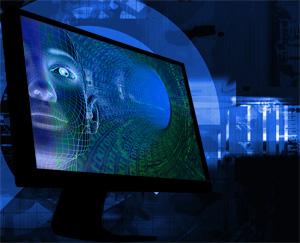 We at Pure Design Solution (PDS) understand how important it is for our clients' to be visible in a world full of cut-throat competition where audiences have a short attention-span. Just pay attention to how far you read through in this article, and you'll know what we mean! In an age where more and more consumers are spending substantial time, often several hours, online on computers, laptops, tablets and cell phones, targeted digital advertising is a smart and integral move for any successful campaign, more profitable than traditional methods.
Major global brands including Unilever and Proctor & Gamble have been increasing their digital advertising spend by nearly 40%.
They can't be dumb to make this move. Just take a look at this context –
Statistics indicate that online advertising can offer an amazing ROI with a return of almost 3:1 for every dollar spent.
Advertising on digital platforms also drives word-of-mouth, and allows you to reach a very targeted audience in an efficient and engaging manner, which could even potentially trigger a viral effect.
Digital advertising also has an edge over traditional platforms in terms of measuring effectiveness, that, too, in real time which allows for campaign refinement at any given point.
With over 10 number of years of substantial experience in both the design and digital advertising industries, Pure Design Solution is among the top full service advertising agencies in India, with a headquarters in Gurgaon. Unlike most advertising companies, we pride ourselves in being one of the top agencies in the nation because we offer best possible solutions by our comprehensive approach in which we streamline all activities, including –